Louisiana Tech to host Google workshop for undergraduates
The Louisiana Tech University College of Engineering and Science will host its second annual CREWE (Cyber Research for Empowering Women Experimenters) workshop Feb. 23 – 25, and applications are still open for interested students.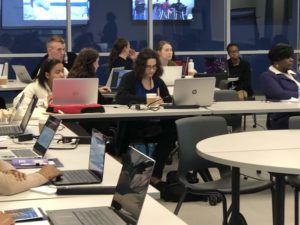 The Google-sponsored workshop will be held in University Hall on Louisiana Tech's Ruston campus.
The annual workshop, which features innovative topics in computing, including cyber security, internet of things and cloud computing, is open to undergraduate students enrolled in computer science, cyber engineering, computer information systems and related disciplines at any Louisiana university.
Last year, the workshop provided forty undergraduate students, including 34 women, from universities throughout the region with the opportunity to network while performing cyber experiments.
Attendees watched presentations by mentors from Louisiana Tech, Bossier Parish Community College, Grambling State University, Northwestern State University and the University of Louisiana – Monroe. The students learned about getting admitted to graduate programs, finding a research advisor and earning research fellowships. They also heard from mentors on computing topics like smart cities, machine learning, ethics in information systems, cyber security, cloud computing and risk analysis. They then worked in teams with the mentors to develop their own research plans. The workshop culminated in each of the teams presenting their research plans to the larger group. The 2020 workshop will follow a similar format.
"As a student wanting to go to graduate school but who is clueless as to what discipline I want to major in during graduate school, the CREWE workshop gave me meaningful insight into the many areas possible in the world of computing," Alyse Jones, junior electrical engineering student at Louisiana Tech said. "I got a feel for what I did or didn't like, despite the brief exposure to each topic."
Mentors also left the workshop with a better understanding of the roles of women in computing fields.
"The most important lesson I learned was to be aware of the culture prejudices affiliated with the computing disciplines," Dr. Ben Drozdenko, assistant professor of cyber engineering at Louisiana Tech, principle investigator of the Google grant and one of the leads in organizing the workshop, said. "To build a sense of belonging among women in computing disciplines, I should not assume that all computing students like fantasy or science fiction, or picture Bill Gates as a computing expert; instead, I should enable an environment where students of any gender and from various backgrounds can feel welcome and at ease."
"Women are under-represented in computer science and cybersecurity," Dr. Lorraine Jacques, assistant professor of computer science and curriculum instruction and leadership at Tech, added. "Especially in careers that require a graduate degree. We need our voices included at the decision-making and research levels so we can make an impact in our communities. This workshop will show undergraduates not only what's possible, but how they as individuals belong in cyber research and leadership."
The CREWE workshop is funded by 1 of only 15 Google exploreCSR: Google Grant for Undergrad CS Research Focused Workshops for Women grants awarded across the nation.
Accepted students will receive accommodations for the duration of the workshop, free daily lunches, bus transit between the hotel and workshop venue, and a certificate of completion.
Applications are due by Feb. 8.
Think Your WhatsApp Chat Is Private? A Quick Google Search Says Guess Again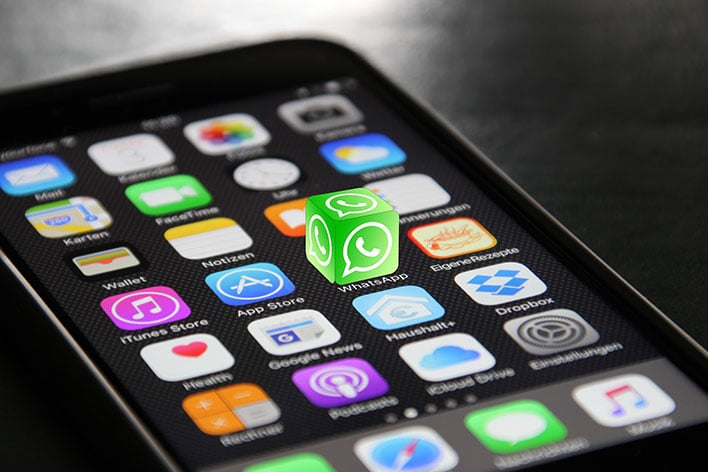 WhatsApp is popular because its end-to-end encryption gives users warm fuzzies over the privacy and security of their chats. However, the chat messaging application might not be quite as secure or private as you thought (or at least that was the case). That's because Google had been indexing links to group chats, which in turn allowed any Joe or Jane to join and see potentially private information.
Apparently this had been going on for several years. As a result, there were hundreds of thousands of indexed chat group links on the web, all of which were a simple Google search away.
Your WhatsApp groups may not be as secure as you think they are.

The "Invite to Group via Link" feature allows groups to be indexed by Google and they are generally available across the internet. With some wildcard search terms you can easily find some… interesting… groups. pic.twitter.com/hbDlyN6g3q

— Jordan Wildon (@JordanWildon) February 21, 2020
"Your WhatsApp groups may not be as secure as you think they are.
The 'Invite to Group via Link' feature allows groups to be indexed by Google and they are generally available across the internet. With some wildcard search terms you can easily find some… interesting… groups," journalist Jordan Wildon stated in a Twitter post.
In a
related tweet
, app reverse engineer Jane Manchun Wong said Google had indexed around 470,000 results when performing searches for chat.whatsapp.com.
"It should've been 'disallowed with robots.txt or with the 'noindex' mega tag," Wong wrote.
Following the revelation, the folks at Motherboard did some digging and found a variety of WhatsApp chat groups. Not all of the groups were super sensitive or geared towards a specific audience. However, many of them directed to groups for sharing pornography (go ahead and feign surprise), and some of them were definitely meant to be private.
For example, one of the groups the site found by way of a Google search was one described as being for NGOs accredited by the United Nations. The site joined the group chat and was immediately able to spy a list of dozens of participants, including their phone numbers. Yikes!
WhatsApp's developers know about this, but downplayed the situation.
"Group admins in WhatsApp groups are able to invite any WhatsApp user to join that group by sharing a link that they have generated. Like all content that is shared in searchable, public channels, invite links that are posted publicly on the internet can be found by other WhatsApp users. Links that users wish to share privately with people they know and trust should not be posted on a publicly accessible website," WhatsApp said in a statement.
Regardless of where the fault lies, this is unsettling. On top of it all, another user claims to have alerted Facebook (which owns WhatsApp) about this in November in hopes of claiming a bug bounty, to which Facebook said it was not eligible, but also admitted that Google was indexing this kind of information.
"I can't see a beneficial reason as to why any party would see this as a good idea. If anything, it just makes WhatsApp appear less secure. It may be encrypted in the middle, but if you are accepted into a group chat, you have the encryption key to read on," security firm ESET told Forbes in a statement.
Fortunately, it looks like the issue is now fixed. Facebook and Google have not yet issued an updated comment, though as Wong suggested, it looks like the
issue has been resolved
was by a combination of adding the "noindex" meta tag on chat invitations, and Google removing existing listings.