Golf and games in Demarest
The Kaplen JCC on the Palisades in Tenafly holds its 19th annual Play Fore! the Kids — Golf, Tennis, and Games outing at the Alpine Golf Club, on Monday, August 5. Reservations for foursomes, games, or the evening festivities are at jccotp.org/playforethekids.
The day's offerings include men's and women's tennis, a women's 9-hole game, and a full 18-hole package with greens fees, cart, caddy, on-course refreshments, and lunch. There also is mahjong, bridge, or canasta; participants can play with friends or as a single participant. It also includes brunch. The festivities continue into the evening, with a strolling cocktail dinner reception (dietary laws observed) and online and live auctions with exclusive sporting event packages and one-of-a-kind dream destinations.
"The goal of the day is to share in some light-hearted fun with friends and family while connecting people to a core mission of the JCC, which is to do our part to ensure that all children with special needs have access to important life experiences that not only bring them new skills, but make them feel included as valuable members of our community," the JCC's CEO, Jordan Shenker, said. "Our annual golf and games event helps us to succeed in this effort, as we continue to draw new participants and reach new goals each year."
A wide range of sponsorship opportunities are available. Presenting sponsors include the Hechler family and the Kurtz and Spadaccini families. Event chairs include Daniel Cohn, Cory Hechler, and Tracy Reichel; auction co-chairs are Jacqueline Pollack and Lindsay Till; and Stephanie Cohn, Jenna Gutmann, and Jillian Somberg are the games and tennis co-chairs. Committee members include Becky Canarick, Lindsay Fries, Daryn Katz, Gabrielle Marcus, Jonathan Marks, Jennifer Peykar, Eva Rubach, JoJo Rubach, Bari Shore, and Lindsay Skulnik. Michael Kollender, JoJo Rubach, and Barry Zeller are the founding co-chairs.
Proceeds will support programming for children with special needs. For information, call Fran Koszer, (201) 408-1404, email mkleiman@JCCOTP.org, or go to jccotp.org/playforethekids.
Tuque Games Announces "Dungeons & Dragons: Dark Alliance"
This evening during The Game Awards, Tuque Games and Wizards Of The Coast announced a new D&D video game with Dungeons & Dragons: Dark Alliance. The game will serve as a spiritual successor to the Baldur's Gate: Dark Alliance series and will feature popular characters from author R.A. Salvatore. This new game mixes the hack-and-slash dungeon crawler with a progression and loot systems of the RPG its based on. There will also be a couch or online co-op for up to four people. Here are a few quotes about the game from the info sent out with the trailer.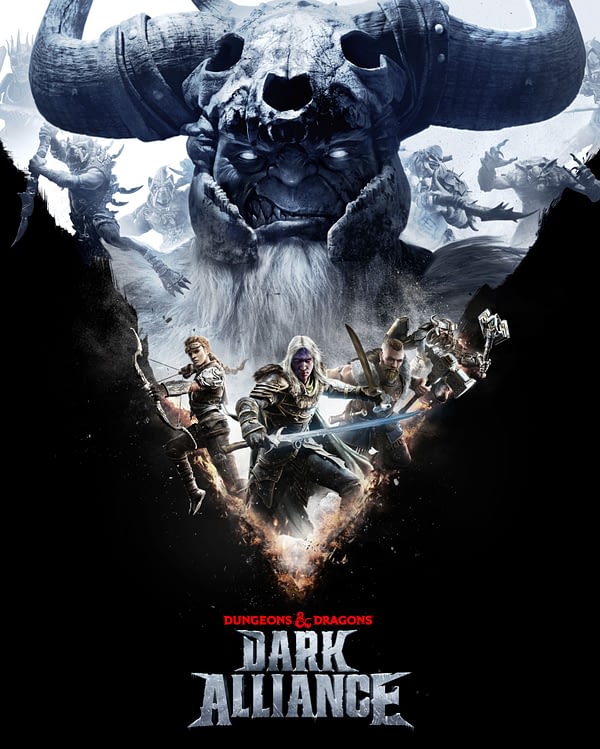 "From the moment I founded Tuque, our team has known that we wanted to bring our passion for D&D and creativity to the Dark Alliance series," said Jeff Hattem, Head of Studio, Tuque Games. "We're taking players on an epic journey through the harsh and violent, Icewind Dale, where they're going to need to use their wits, their weapons and their party members to help them survive the iconic monsters we're going to send their way."

"Drizzt and his companions are some of Dungeons & Dragons' most recognizable heroes," said Nathan Stewart, Head of Franchise for Dungeons & Dragons. "This all-new Dark Alliance will give players a visceral experience that drops them into the action of a Drizzt storyline like never before."
Prior to the announcement, we got to chat briefly with Kevin Neibert, Lead Game Designer at Tuque Games, about this particular title.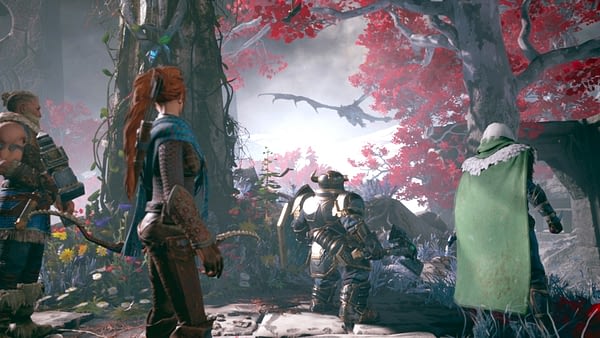 What made you decide to head down the action-RPG route with this particular game?
Those are the kinds of games we like to play and that we've had experience making. Livelock, our first game, taught us about how to make a co-op action-centric game. I think that we've always known we wanted to make a game starring Drizzt and R.A. Salvatore's novels have such wonderful descriptions of action and adventure that it seemed like a really natural fit.
Considering all the characters in D&D lore, why did you decide to go with Drizzt Do'Urden for this particular adventure?
I grew up playing D&D and reading the Drizzt novels by R.A. Salvatore, and it always resonated with me because in my D&D campaigns I liked to play as a ranger. I think Drizzt is so iconic and well known and his combat skills along with the companions really lends themselves to being great characters for a co-op action game.
Is there anywhere in particular in the Forgotten Realms you plan to take the game that we don't see too often?
We aren't talking about all of the locations in the game yet, but fans who have read the books will see some familiar locations, and we're really excited to show people our version of Icewind Dale. It's such a harsh and violent part of the Forgotten Realms, it's an ideal place for us to explore with this style of game. We want it to be a really intimate and visceral experience in one of the most unforgiving environments in the Forgotten Realms.
Will you be adding content to the game as we see in other D&D properties, or will this be a stand-alone adventure?
Right now we're focused on creating the best stand-alone adventure that really satisfies fans of D&D and Drizzt, but that doesn't mean we're closing the door on adding more content once the game is released.
 Are there any mechanics you're adding to the game to separate it from other action RPG titles?
Our combat is deeper than other RPGs, and we think the mastery of our moves and counters at the higher difficulty levels is going to add a lot of replay ability for gamers. But from just a wow factor, we're really excited for people to see some of the co-op combat moves that involve multiple player characters. A big focus of our game, as with the previous Dark Alliance, is that it's accessible – something easy to pick up and play, but hard to master.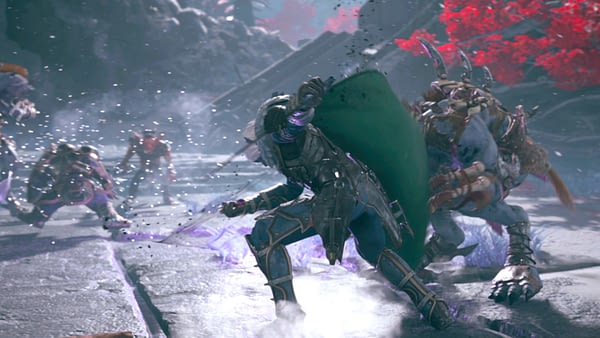 Enjoyed this article? Share it!