Forget the Mid-May Bitcoin Halving – It's Happening Earlier! – Blockchain Technology
For the third Bitcoin halving event, you may not have to wait longer. It might be happening in the next 77 days 3 hours 48 mins and 9 seconds and will cut the block reward from existing 12.5 to 6.25.
While we are just 12,687 blocks away from this algorithmic event, the number of blocks generated per day is on a continuous rise. And this is the outcome of the all-time high hashing rates we are witnessing.
Since January 2020, the Bitcoin hash rate has set multiple all-time highs. It marked the first high of 2020 on 5th Jan when it touched 117 EH/s and then went further to touch 123 EH/s.
Effectively, at the time of press, the Block Generation Time is 8.76 mins which is lower than the usual 10 mins. Indicating miners might be generating 12,687 blocks prior to Mid-May and will set-off the third halving.
Are miners hunting more Bitcoins?
As soon as halving occurs, the number of Bitcoins generated per day will come down from 2053.6 per day to 900 per day. But this increase is not because the Bitcoin miners are working overtime.
According to a NASDAQ report, there are two prime reasons that are pumping the hash rates:
existing miners are upgrading their mining equipment to be ready for the competition halving is about to bring in.
the sudden upsurge in Bitcoin price is turning mining more profitable. As a result, miners have switched their high-performance mining equipment.
In short, if the Bitcoin continues its current rally, the hash rate might keep going up and we might see halving occur much sooner than Mid-May.
Fresh Bitcoin Halving Predictions
From the past two halving's we have learned, nothing is predictable around this once in a four-year event. Neither the bitcoin price action nor the halving date. But there are high probabilities that history might repeat itself.
Ist Halving – 28th Nov 2012
Pre-halving rally – Bitcoin Price rallied by 663%
Post-halving rally – Bitcoin Price rallied by 3400%
2nd Halving – 9th July 2016
Pre-halving rally – Bitcoin Price rallied by 338%
Post-halving rally – Bitcoin Price rallied by 4080%
3rd Halving – End of April or beginning of May 2020
Pre-halving rally – Since last 1 year the Bitcoin price is up by 181.1%
Post-halving rally – Excited to see the history repeat itself
According to Forbes featured Technical Analyst, Rekt Capital, Bitcoin might cross $17k prior to halving.
If history repeats itself Bitcoin will reach $17,000 a few weeks before the Bitcoin Halvinghttps://t.co/4StGraQAaQ

— Rekt Capital (@rektcapital) February 13, 2020
Retrace Warning
The Bitcoin price charts have looked quite promising for the last 44 days of 2020. But speaking on the basis of historical data, a quick retrace might be on the way.
During the second halving, BTC price retrace started 24 days before halving and continued for another 20 days post halving. And it was a 38% deep retrace.
Trying to buy a dip at this point in time sounds too risky. Don't take it as a piece of financial advice but keep yourself educated and aware.
Finance Sector Concerned Over the Increasing Dominance of Cryptocurrency
Cryptocurrencies and Bitcoin are barely a decade old. But they have already had a significant impact on the world of finance. When Facebook announced that it will float its own digital currency Libra, it was another sound reminder that the world is about witnessing a major shift in paradigm in the finance sector.
Now a prominent figure in the finance sector has come out again to warn those in the mainstream to keep up with the rapid changes taking place in the finance sector as a result of cryptocurrencies and Bitcoin.
U.S. Federal Reserve governor and chair of the Financial Stability Board, Randal Quarles, has warned central bankers and finance ministers to take note of the quick changes happening within the finance industry, brought by cryptocurrencies and bitcoin.
In his statement,
Technology is changing the nature of traditional finance, bringing innovations that create both potential benefits and risks.
He made this statement in a letter for the G20 summit this week. According to him, the rapid changes in the finance sector may bring about new challenges for many central banks and governments around the world.
Bitcoin can undermine the dollar's supremacy
Earlier this week, the U.S. government stated that cryptocurrency and Bitcoin can pose a challenge to the USD in retaining its status as the world's reserve coin. Currently, it's looking for researchers who would look into the extent of risks digital coins pose to the continued dominance of the USD.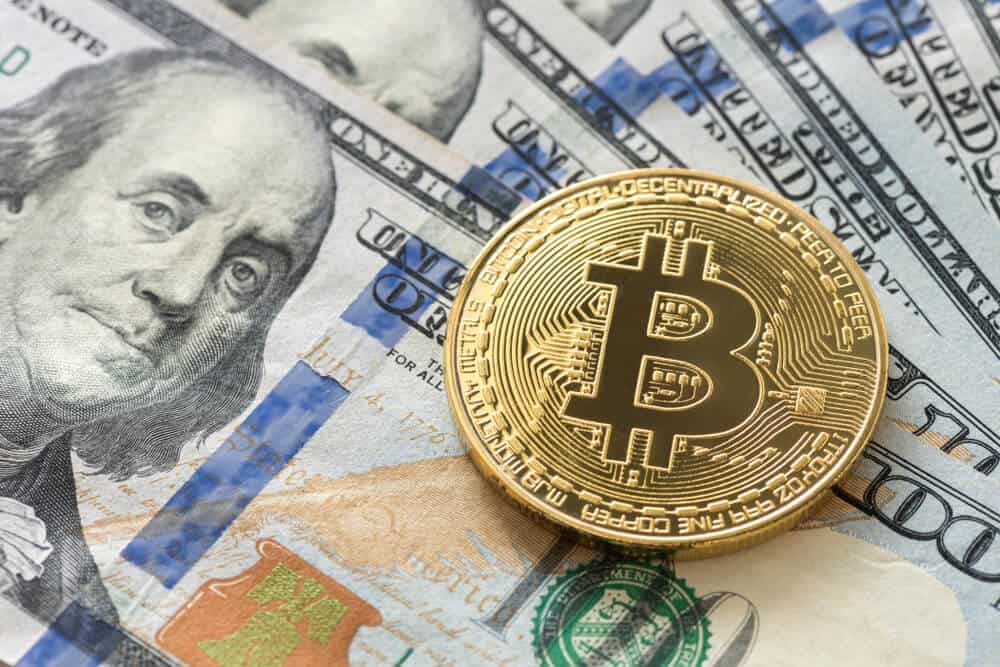 And there has been growing support for the US to start developing its own government-backed digital currency.
Libra could undermine the control of economies
Already, many central banks and governments believe that the introduction of Libra could have an impact on governments' stronghold on their economies if the digital currency becomes widely used around the world. Some are having fears that it could lead them to lose their financial and regulatory control of economies. `
Some E.U. countries, including Spain, Italy, Germany, and France, have reiterated their desire to block the use of Libra in their respective countries because of the risk it poses to the financial sector. However, instead of using Libra, the countries are supporting the proposal of an alternate public cryptocurrency run by the central bank.
On a similar note, some top companies like eBay, PayPal, Mastercard, and Visa, who initially supported the introduction of Libra, are now backing out. They view the Libra currency as a major competition, which can put their line of business at risk, should the digital coin become a reality.